Our Work
There are two core elements to the business offering, CRM Marketing Strategy and Marketing Technology Implementation and Campaign Management with certified expertise across the lead Marketing Automation Vendors.
Product related training is an additional service which we are able to provide for those clients who require assistance.
SILA Connect offer the services of agency experienced individuals who have developed a hybrid skill set expanded across the identified resource roles you would expect from a platform partner.
SILA Connect aim to become an extension to any internal CRM or Marketing team bringing skills to assist with business strategy and move business levers.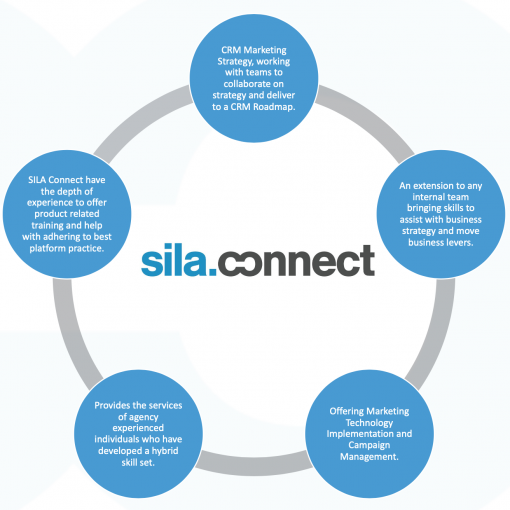 ---